"Western forces are waiting for the denouement of the Russian military operation in order to plan major steps in the Balkans"
parts of the autonomous province of Kosovo and Metohija. Vojislav Seselj is known in Russia for spending 11 years of his life in prison in The Hague, as well as for his sharp, sometimes contradictory statements on current political issues. He believes that despite the temporary easing of tension, the Kosovo issue has not come to an end.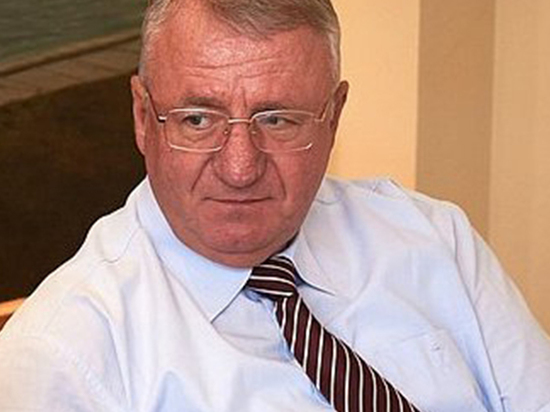 Photo: Council.gov.ru.
A new round of tension began after it became known about the decision of the authorities of the self-proclaimed state of Kosovo to restrict the entry of citizens with personal documents issued in Serbia and registration numbers of cars. President Aleksandar Vučić, addressing the residents of the republic, announced the police operation being prepared by the Kosovars in the north of the region on the night of August 1.
This information caused a wave of indignation among Serbs living in the north of the autonomous region and throughout the country. The construction of barricades began near the Yarine and Brnjak checkpoints. People in Kosovska Mitrovica took to the streets, expressing strong protest against the plans of the Kosovo Albanian administration to completely "subdue" the Serbian municipalities in the north of the province. And although the authorities of the self-proclaimed Kosovo, after the intervention of the United States, decided to postpone the restriction of entry until September 1, we obviously still have to see the main development of events.
The chairman of the Serbian Radical Party, Vojislav Seselj, said in an interview with an MK correspondent:
"The separatist authorities in Pristina this night intended to launch a broad action in order to finally occupy the territory of four municipalities in the north of Kosovo and Metohija. However, the energetic reaction of the Serbian authorities and their readiness to protect their population in Kosovo and Metohija at any cost, and their warning to Western forces of what this could lead to, this time prevented the intervention.
But it was not completely eliminated. It has only been postponed for a month at the behest of Western forces, who are apparently waiting for the Russian military operation to unfold in Ukraine in order to plan major moves in the Balkans. The Serbs must remain firm and united and not give in to the Albanian separatists and terrorists, as well as the Western forces that support them.
Belgrade.
Alarm sirens sound in Kosovo, citizens prepare barricades: eyewitness video
Watch related video