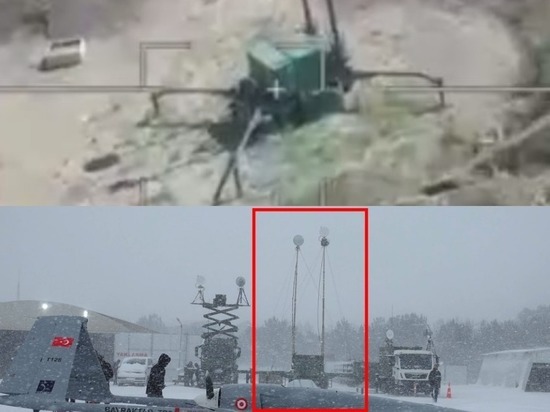 The Yug Air Command of the Armed Forces of Ukraine reported that a Russian Lancet kamikaze UAV attacked a Ukrainian radar station in Mykolaiv region.
However, some Telegram channels indicate that the Russian military managed to destroy the relay to increase the range of the Bayraktar TB2 UAV.
As RIA Novosti previously reported, during a special operation on the territory of Ukraine, Russian units began to actively use the modernized loitering ammunition "Lancet" with an increased flight duration and a more powerful warhead. Thus, the Lancet-1 is equipped with a high-explosive fragmentation warhead weighing 1 kg, the takeoff weight is 5 kg, the upgraded Lancet-3 already has a warhead weighing 5 kg.