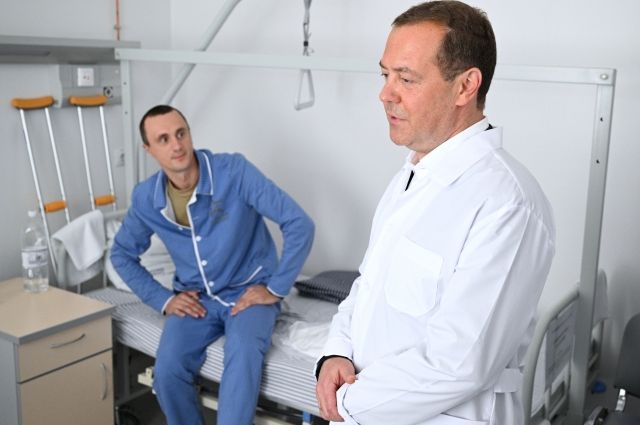 Deputy Chairman of the Russian Security Council Dmitry Medvedev visited the 1602nd Military Clinical Hospital of the Ministry of Defense in Rostov-on-Don, where he spoke with wounded soldiers undergoing treatment, TASS reports.
Medvedev toured the medical facility and talked to doctors. The hospital has 38 departments, laboratories, a blood transfusion station.
It is reported that the Deputy Chairman of the Security Council also laid flowers at the monument to the Soviet soldier at the Sambek Heights memorial. near Rostov.
Earlier, Dmitry Medvedev announced the need to move Ukrainian troops away from Donetsk.
Rate the material