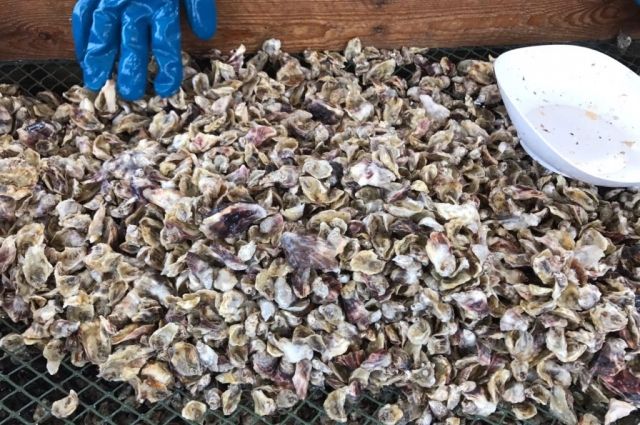 In the Krasnodar Territory, the production of mussels and oysters is growing, which were especially harvested at the beginning of the year.
This is not the most popular destination in the Kuban yet has great prospects — taking into account the course towards import substitution and the development of domestic tourism.
height="425″ width="640″ style="display: block;" />
Photo: Oyster farm "Black Sea Seafood".
Nine times more!
Agricultural producers of the Krasnodar Territory have set a local record in growing aquaculture, which is still in limited demand, but has great potential. We are talking about mussels and oysters growing in the coastal waters of the Black Sea coast of the Kuban and sold mainly at local resorts. In the first months of this year, they were collected nine times more compared to the same period in 2021.
«Production of mariculture — this is one of the relatively new and promising areas of aquaculture in the Krasnodar Territory, — said the vice-governor of the region Andrey Korobka. — According to the results of the first quarter of 2022, the production of mussels and oysters amounted to 56 tons: 50 tons of mussels and 6 tons of oysters. For comparison, for the same period in 2021, this figure was at the level of six tons. Growth factors were good spawning, as well as a warm winter, which formed a good food base for mollusks.
According to the administration of the Krasnodar Territory, in total in 2021, local enterprises grew 314 tons of delicacy shellfish, which is a third more than in 2020. Seven large enterprises currently operate in this segment of the agro-industrial complex in Sochi, Anapa, Gelendzhik and the Tuapse region, as well as representatives of small businesses.
According to the director of the largest oyster farm Alexander Popov, the year is really very successful for all producers of mariculture in the Kuban, and the harvest could be even larger. The total volume of mollusks has decreased slightly due to severe winter storms. Alexander Popov states that in their business a lot depends on natural cycles. If this time mussels and oysters gained weight well due to the abundance of phytoplankton in the sea, then last season, on the contrary, there was little food due to the cold spring, which had a bad effect on the result.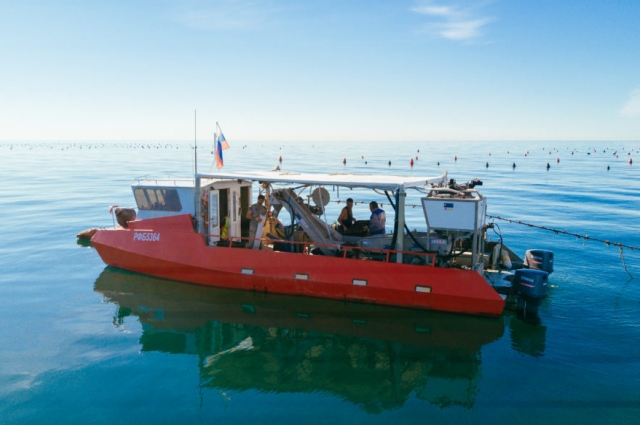 Photo: Oyster farm "Black Sea Seafood".
Underwater harvest
Mussels and oysters are grown more than a kilometer from the shore using special structures built in the water. They consist of concrete slabs, ropes with buoys and correctors on which clams hang in clusters. During the period of their growth, which lasts a year and a half, it is necessary to sort out the future harvest four times. This responsible work is carried out by people who, fortunately, do not need to dive into the sea with scuba gear. The company has a ship with winches and drives that raise the line from the sea for further processing on board.
"The whole process is quite automated — we have an Italian sorting line, — explains Alexander Popov. — But in any case, manual labor is not canceled, and at sea it is always hard. You need to work in bad weather, and in the wind, and in the wave. People are cold, of course! A crew of four is directly involved in sorting the products on the ship.
After harvesting at sea, the second stage of its processing begins already on the shore. Separate personnel is engaged in final sorting, calibration, overexposure of products in special pools for cleaning. By the way, it is equipped mainly with domestic equipment, which is made near Krasnodar. But with fry it's more difficult — due to political "storms" its delivery from Europe to Russia has been stopped.
"Suppliers said they would not sell anything to us until the end of the military special operation in Ukraine, — continues Alexander Popov. — Some of them have not yet made a decision to continue work, and in general there is a problem with logistics, which does not allow anything normal to be brought from abroad. But we have time to find a replacement, we just need to get to grips with it. The main manufacturers are concentrated in Europe, but, for example, they also exist in China. In any case, these difficulties will not stop us, we will work and develop.
In Russia, fry is not produced, since the size of the mussel and oyster industry itself is small, there are no state support measures. On the one hand, this business is complex and incomprehensible. If the process of growing the same grain in the Kuban is well studied and there are enough specialists, then in the field of mariculture there are none, and much is done empirically. Of course, this is more difficult and more expensive. On the other hand, demand is limited when compared to traditional products. Someone does not like shellfish or has not yet tasted them. But the number of consumers is still growing.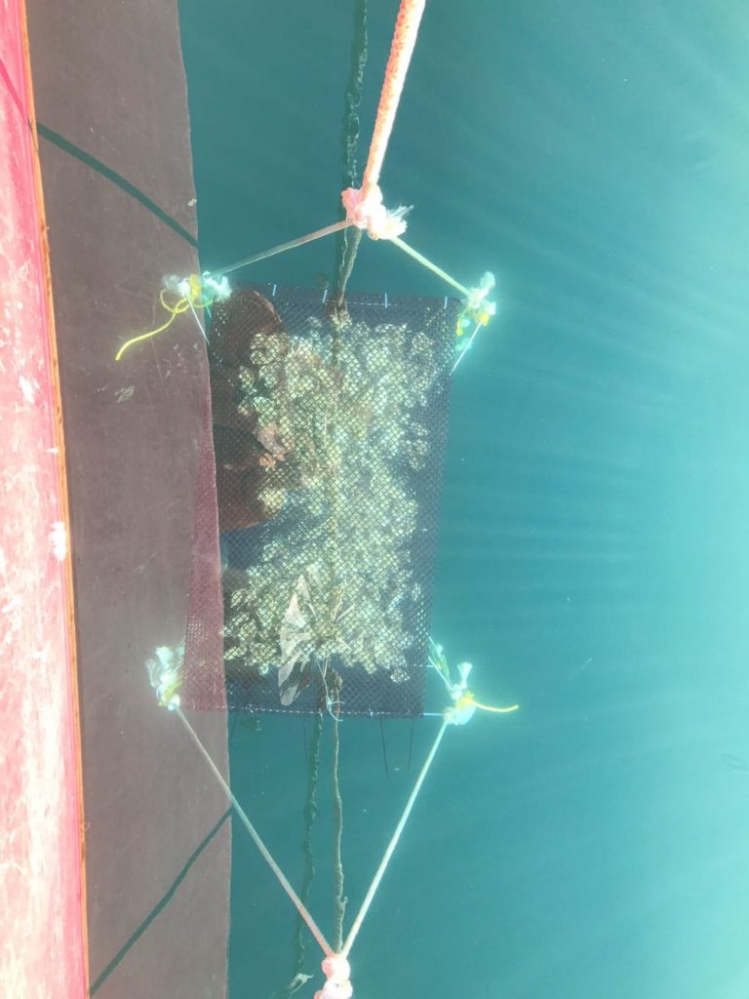 Photo: Oyster farm "Black Sea Seafood".
Incomprehensible booger
Before there were problems with logistics, a lot of frozen shellfish was brought to Russia from Chile, where this industry is very developed. They have more meat, because there are ideal conditions, and marine organisms grow well. This, coupled with the price, creates competition for Kuban manufacturers, but there is another side to the coin. According to Alexander Popov, Chilean mussels are inferior in taste to both ours and European ones. Also keep in mind that frozen seafood is always worse than fresh local ones. They are more difficult to work with, but with a competent approach, the result is worth it.
"In our markets, fresh local products should be sold, and the trend is moving towards this," says Alexander Popov. — We supplied both to Moscow and St. Petersburg, but now we are concentrating on developing our own sales».
The company opened its chain of cafes and serves local seafood and wines there.
< p>An example of a different approach to the production and marketing of their seafood is shown by an enterprise from the vicinity of the resort city of Anapa. It provides yachting services, and the cultivation of mussels and oysters for it is a side business with relatively small volumes. Consumers are mainly their customers who come for boat trips. Often they try such delicacies for the first time, as they say, for a change.
«Our people are accustomed to potatoes, bacon and for many mussel — it is some kind of booger with an incomprehensible taste, — explains the head of the enterprise Valery Kumanovsky. — Some resident of the Tyumen region, when offered to try it, may say: "Do you want to offend me?" This is a specific product tied to the coast, which Russians do not absorb from morning to night. Oysters are only eaten raw, and personally I don't like them. And here is a well-cooked mussel — a really tasty product, I think. The main thing is that it be freshly caught.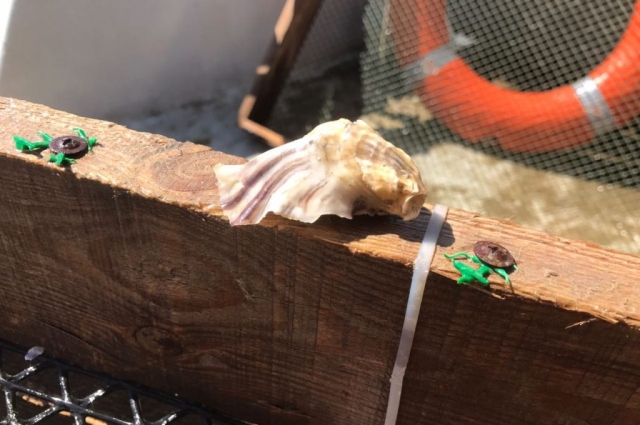 Photo: Oyster farm "Black Sea Seafood".
But he notes that gradually people still begin to get used to these seafood and start to taste it. The Anapa enterprise also has a tangible increase in production this year, although from the point of sale the season started noticeably worse than the previous one due to the small number of tourists. Unusually cold weather in May, as well as the suspension of southern airports, led to this. But according to the experience of workers in the resort sector of the Kuban, for various reasons, the lack of tourists can quickly be replaced by their influx. In any case, the long-awaited warmth has already arrived in the Krasnodar Territory.
Rate the material