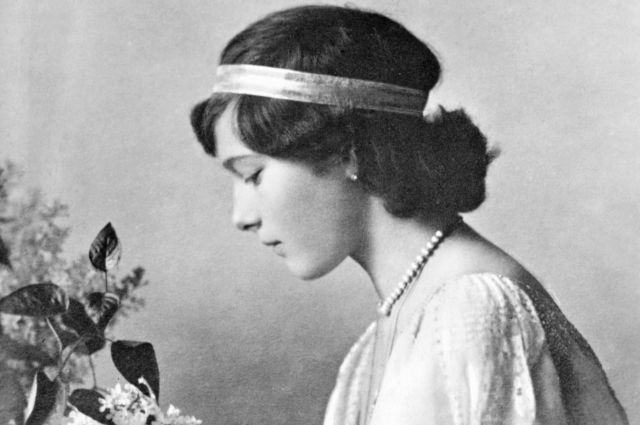 125 years ago, on June 10, 1897, one child, barely born, was greeted with the words: "My God, again a daughter! What will the people say? These words belonged to a mother who had just been relieved of a burden. This mother's name was Alexandra Feodorovna. Occupation — Empress of All Russia, wife of Nicholas II.
«Everyone was disappointed»
This status explains her strange words in an exhaustive way. The Empress, as they say, looked into the water. Grand Duke Konstantin KonstantinovichOn the same day, he left a characteristic entry in his diary: "In the morning, God gave Their Majesties a daughter. The news quickly spread, and everyone was disappointed, as they were expecting a son … ". Another Grand Duke, Alexander Mikhailovich, who as a child was friends with the last Russian emperor, later recalled: "The Tsar was an ideal husband and a loving father. He wanted to have a son. From his marriage to Princess Alice of Hesse-Darmstadthe had four daughters within seven years. This depressed him. He almost reproached me for the fact that five sons were born to in the same period of time. As unlikely as it may seem, but my relationship with the Empress was far from cordial because of the same gender difference between our children!
However, the point here is not what the emperor wanted. And in objective necessity. One of priority tasks of the sovereign — ensuring the security and stability of the dynasty. That is the birth of a male heir — legitimate successor to power. As for the daughters, from the point of view of real politics, the attitude towards them fits into the & nbsp; common folk formulation: "Girls — manure foreign field».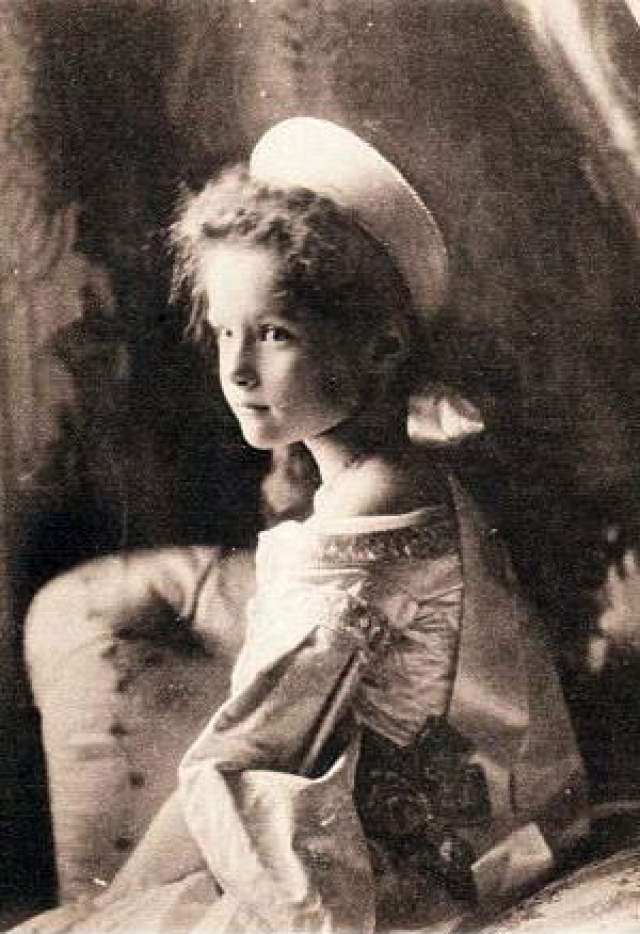 Tatyana at the age of 7 years. Source: Public Domain
Calm, dexterous and efficient
This wording is, of course, rude and cynical. But — all the better. Too much oil was poured on the family of the last emperor. The picture turns out to be too leafy: "The girls, especially Olga and Maria, drew beautifully, Tatianashe was more fond of music… Parents brought them up in strictness, introduced them to spiritual literature and work — their mother was engaged in embroidery and involved her daughters in this…" In the final of course, it is necessary to catch up with horror and tragedy — here should follow a story about what happened in July 1918 in the basement of the Ipatiev house. Specifically — the very moment when «grand duchesses Olga and Tatiana had to be finished off with bayonets».
This is truly a tragedy. But a tragedy, so to speak, is not devoid of a peculiar political logic. For the reason that the possibility of being physically removed is initially included in the risk of the profession of any sovereign and members of his family. And if the children of some rich people can be kidnapped with the aim of demanding a ransom, then the conversation with the offspring of those in power is fundamentally different. They are usually just killed. Sometimes, if you really need it, even your own parents, as Peter the Greatdid in his time with his son Aleksey. This is real politics, and nothing can be done about it.
However, if you try to measure the historical figure of Tatyana Nikolaevna with the same cynical measures of real politics, then the picture will be much more interesting than the banal casting of tears or admiration for the mediocre watercolors of the royal daughters.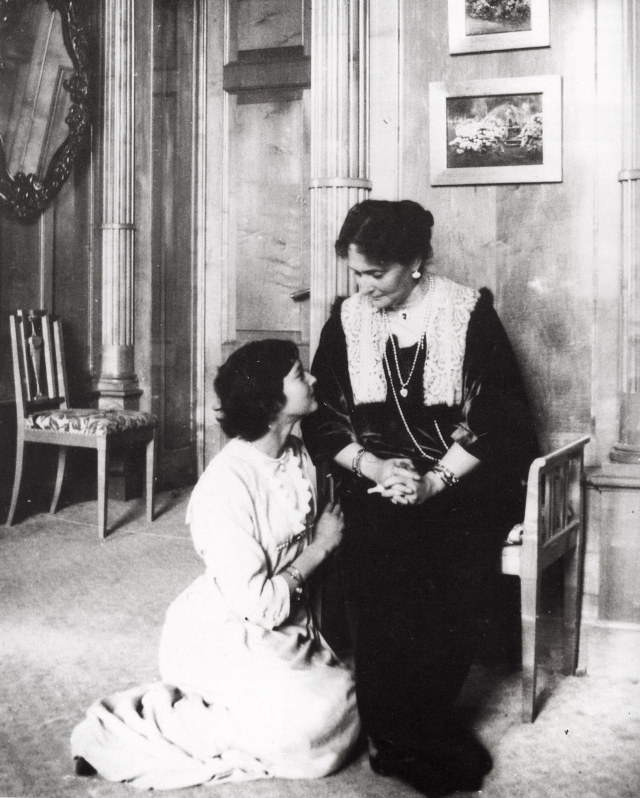 Tatyana Nikolaevna with her mother — Alexandra Feodorovna in 1913. Source: Public Domain
It is not known whether Tatyana Nikolaevna herself was aware that everyone around, not excluding her parents, was disappointed with her gender. Yes, they were expecting a boy, hoping for the appearance of an heir, and here — "daughter again." But it can be assumed that these tense expectations in some mysterious way still played their role. Tatyana was the only child of the royal couple who showed the appropriate qualities — Tsesarevich Alexeidue to infancy, he simply didn't manage to do it.
And here is Tatyana — had time. And even succeeded. True, not immediately, but, as they once said, "having entered the" age. That is, just when she realized that she could serve the empire not as a profitable marriage party, but by herself. Here is her letter to her parents, dated August 1915 — she then 18 years: I've been praying all along for you both, dear ones, that God will help you in this terrible time. In minutes like this, I regret that was born a man».
Tatyana Nikolaevna with her father — Nicholas II while playing tennis in Virolahti. Source: Public Domain
She, of course, was not born a man. But possessed the appropriate qualities. And it didn not go unnoticed. When the emperor's eldest daughters, Olga and Tatyana, graduated from nursing courses and were ready to start work, their skills and readiness for this business were checked by the life physician of the Romanov family Dr. Evgeny Botkin and ;Dr. Vladimir Derevenko, in charge of the work of the palace hospital, which was recorded.
Dr. Botkin:
— How Do you think, colleague, do we have the right to give the Grand Duchesses, Olga Nikolaevna and Tatyana Nikolaevna, medical assignments that can embarrass or frighten them? Working in the infirmary is dirty and exhausting…
Dr. Derevenko:
— Olga Nikolaevna, with her natural sensitivity, indeed, hardly tolerates the sight of open wounds. But as for Tatyana Nikolaevna, I rarely met such a calm, dexterous and efficient surgical nurse as she was. She fearlessly touches the most severe wounds…
Dr. Botkin:
— And Her Highness never complained?< /p>
Dr. Derevenko:
— Yes, there were complaints. Tatyana Nikolaevna complained that she because of young years, she is not entrusted with the most difficult cases.
True, here we are talking mainly about self-control and willingness in an army-style «to endure the hardships and services". But this is what officer Semyon Pavlov recalled, who was treated in the Tsarskoye Selo infirmary: "If Grand Duchess Olga was the embodiment of femininity and" special affection, then "Grand Duchess Tatyana was undoubtedly the embodiment of a different beginning" & mdash; courageous, energetic and strong… She showed great firmness and strength in everything that evoked a feeling of deepest respect…»
Tatyana Nikolaevna bandaging D. Ya. Malama in the Tsarsko-Selsky infirmary, autumn 1914 didn't want to
Actually, this is one of the most important qualities of a good administrator and manager. Hardness, strength, and, as a result, — self respect. Another thing is that this quality, as mathematicians say, is necessary, but not sufficient. It wouldn't would complement it with something else.
And here it is necessary to pay attention to the work of an organization called the Committee of Her Imperial Highness Grand Duchess Tatyana Nikolaevna to provide temporary assistance to victims of military disasters. It was also called simply — Tatyana committee. And it was for what. Unlike her older sister Olga, who in her Committee for Assistance to the Families of Persons Conscripted to War» played the role of «honorary chef» or, to be honest, the wedding general, Tatyana really got down to business. jpg" height="600″ width="410″ style="display: block;" />
Grand Duchess Olga and Tatyana Nikolaevna in the dress uniforms of "their" sponsored regiments, 1910. Source: Public Domain
Firstly, she came up with the initiative to create this very committee. The huge number of refugees from the western regions of the empire was new. Tatyana quickly understood the essence of the problem and insisted on the creation of a special organization that would deal with this matter. And not as a charity, but on a regular basis, with the creation of appropriate structures. At her insistence within the committee, a Special Department for Refugee Registration was created with executive body — Central All-Russian Bureau for Registration and Search of Refugees. It was the first experience of such activity for Russia. About 6 million rubles passed through the local organizations of the Tatyana Committee. man — this is about & nbsp; 5% of the population of the largest country in the world … In a word, the scale of the new organization's activities was impressive. But most impressively, this work was organized by a young lady who, apparently, surpassed her potential in management and administration of not only her sisters, but and her father.
Rate the material