Struggle for money and for proximity to Elbasy
The first president of Kazakhstan, Nursultan Nazarbayev, ruled the country for almost 30 years. During this time, his children grew up, got their own children. And there are also brothers, nephews, sons-in-law. Many of the members of the "Nazarbayev clan" either held leading positions in the government, or really wanted to. Considering these facts, loud scandals within his family could not be avoided. Although not all of them have official confirmation.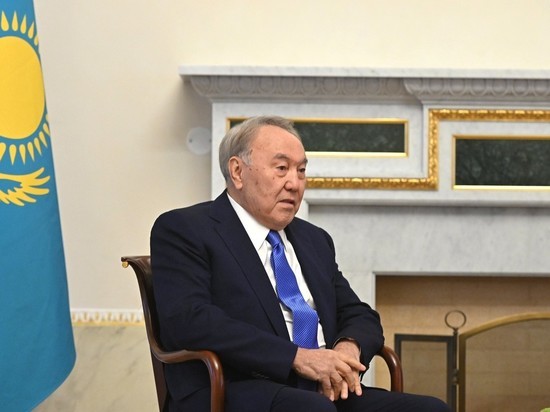 Photo: kremlin.ru
Perhaps, his eldest daughter Dariga Nazarbayeva suffered the most from the domineering father. Obeying the Elbasy in everything, she quickly went up the career ladder, taking more and more new positions. It is she who is called the "Keeper of the Family" after the departure of the leader of the nation. The ambitious Dariga herself is aiming much higher and, probably, would like to take her father's chair. But she could never contradict her father, according to her, unquestioning respect for Nursultan Nazarbayev was always cultivated in their family.
There were dark episodes between father and daughter. The death of her first husband Rakhat Aliyev in exile allegedly knocked down the woman, but she quickly forgave the offense. But the tragedies did not end there either: in 2020, her son Aisultan Nazarbayev dies in London. The boy was strongly influenced by the conflict between his grandfather and his father, and often changed his last name on social networks from Nazarbayev to Aliyev and back.
The guy stood out from the rest of the Nazarbayev family. He was engaged in football, did not particularly aim at politics, and after that he left for London altogether. From there, he began to pour out his soul, declaring that he could not pull the secrets of the family alone. He posted his revelations on social networks. He accused his mother Dariga and her new husband Kairat Sharipbayev of corruption. Allegedly, they began to weave intrigues against his father-in-law Kairat Boranbaev. Aisultani married Alima Boranbaeva in 2013. He called his family "greedy and insatiable" for money and power and even asked for political asylum in London, fearing for his life after harsh statements.
However, Aisultan confessed to drug addiction, from which his grandfather saved him with the help of emotional conversations. And then he said at all that Nursultan Nazarbayev was not his grandfather, but his father. "My mother kept my grandfather on a hook because I was his son," he wrote on social networks. After that, the ex-head of the KNB Alnur Musayev published a document according to which Asultan's DNA is 99.9% identical with his father Rakhat Aliyev, but many doubted its authenticity, since the paper had no printing. The activity of the grandson in social networks hurt the reputation of the Elbasy family, and even after the death of Aisultan, allegedly from an "overdose", no comments were received from Nursultan Nazarbayev.
Dariga Nazarbayeva's sisters, Dinara and Aliya, are also two of the richest women in the country. Both got married several times and have children. Not much is known about their lives, but presumably they are not particularly eager to communicate with their older sister. Aliya admitted that she had little contact with Dariga since childhood. She is closer to Dinara, who actually raised her. But Aliya, just like Dariga, in youth and in everything was obedient to the will of her father. For example, they say that the "dynastic marriage" with the son of Askar Akayev, 18-year-old Aliye, was arranged by Nazarbayev himself. The marriage did not last long …
In addition to children and grandchildren, Nazarbayev has nephews – Samat Abish, the son of Nazarbayev's late brother. His uncle gave him the post of deputy chairman of the National Security Committee of Kazakhstan. Usually, Elbasy put family members in this position, whom he considered loyal to himself. However, there were rumors that lately the relationship between the nephews and the uncle has worsened. They are probably tired of waiting for the "successor" plan to work, among which Samat Abish was named. It may have been decided to speed up the process.
Prison, betrayal, drugs, financial interests – all this describes the relationship in the Nazarbayev family. If anything could have brought them together, it was only recent events.