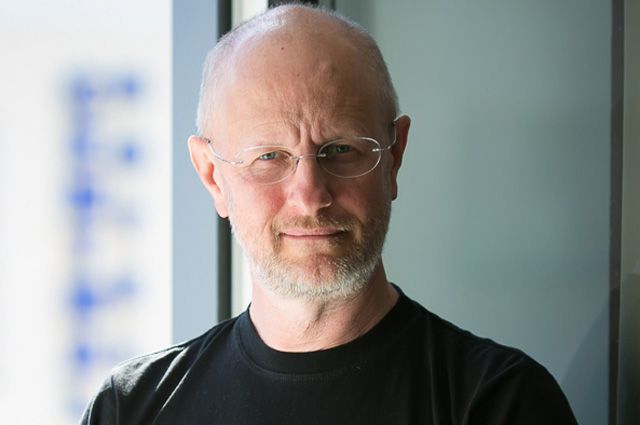 On Thursday, YouTube users discovered that the channel of the blogger and translator Dmitry "Goblin" Puchkov. This was confirmed by the author of the channel himself in his social networks.
More than 3 million people subscribed to Dmitry Puchkov's channel, and the number of published videos exceeded 5 thousand. The main part of the content was made up of interviews on the topic of history, politics and culture. Recently one of guests was representative of the Russian Foreign Ministry Maria Zakharova. According to Dmitry Puchkov in an aif.ru interview, the entire archive was saved.
Dmitry "Goblin" Puchkov: — Nothing was lost. All videos are available. I am, to put it mildly, a citizen of age and It was obvious that removing — it's only a matter of time. Therefore, a year and a half ago, I dragged everything on RuTube, Yandex and Vkontakte. Classmates only remained un covered. Everything old was poured in there, everything new that came out — too. So that all content is available and functioning.
Dmitry Sokolov, aif.ru: — Don't sorry to part with YouTube?< /strong>
— Well, what to do, it happened. Alien shop. If they are there President Trumpthey chase like a slop cat, then me what They consider it unacceptable support of the Russian Federation on their resources. Everyone who does not support the Ukrainian Nazis is cheerfully removed from there. It my turn has come.
— Will contact administration of the service?
&mdash ; Questions, of course, should be asked. It just says: "You violated the rules of the community." I really want to know where I violated them, how I violated them. What should I do so that I and no longer violate them. Although for understanding. I'll ask questions, but I don't know what they will answer.
— If they don't answer, will start another channel on YouTube or is this site over?
— It not the channel is being deleted, but me. This is me as a character, as a person, they remove me from there. If I start another one, they will immediately destroy it. All this has been tested a million times and common knowledge.
Rate the material