"Mikhail Sergeevich admitted that there was no team next to him"
Mikhail Gorbachev comes from the Stavropol Territory. Today, in those parts, the first president of the USSR is remembered with special warmth. The former head of the Krasnogvardeisky district of the Stavropol Territory, Sergei Belykh, was in close contact with Gorbachev. In recent years, their relationship has been interrupted. Belykh told what Mikhail Sergeevich said about the collapse of the Soviet Union and how he assessed the consequences of the anti-alcohol campaign.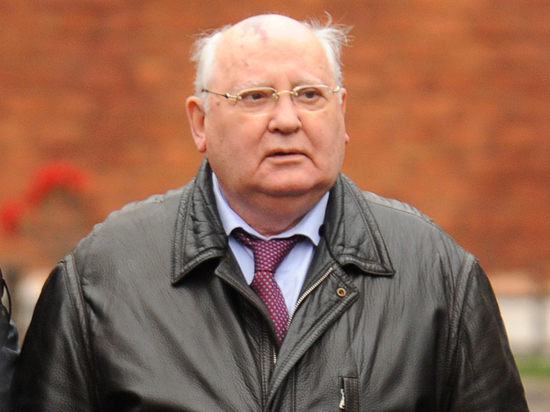 Photo: Alexander Astafiev
– We had a good relationship, although we are not very suitable for each other in age, – Sergei Belykh began the conversation. But nevertheless, we were friends. I remember that in the 2000s Gorbachev and I were going to transport Germans to our region, we planned to build a settlement for them here. About 3,000 families had to be recruited. We found 1700, people were ready for negotiations. In 2000, Gorbachev came here with a serious delegation. Among those present was an elderly American, as I understand it, a specific CIA officer. The agreements have already been signed at the level of the governor and the German consul. The Germans themselves planned to seriously invest in the project, the place for the construction of the village has already been determined. School, kindergarten thought to build. Create jobs. But things fell apart, something went wrong. Not that I or Gorbachev is to blame. It just happened. I left my position. And those who came decided that they shouldn't do it.
– Westerners loved him, it's obvious.
– Probably didn't want to leave. So he lived in the suburbs at the state dacha.
– In 1989-90s, I brought him delicacies from our places to his dacha a couple of times: baked pies, roast duck. But we were not allowed into the territory. Guards came out to the gate and took away our bags. Closer communication with Gorbachev began in 1996 and lasted until 2012. In those days, I often flew to Moscow and met with him. But I never visited his dacha, we usually met at the Fund. I even remember when some ambassadors came to him, he could not bear our meeting, he always received me. Apparently, he was seriously nostalgic for his homeland, for those times.
Once director Vitaly Mansky came to our region to shoot a film about Gorbachev. I attended those shoots. I remember when Mikhail Sergeyevich showed where he lived and worked, tears came to his eyes. Then we sat down at the table, and Gorbachev sang songs. Russian, Cossack, two or three sang. He does sing great. There was another guy in our company who parodied Yeltsin and Gorbachev well. Mikhail Sergeevich allowed him to show the number. He parodied. And then Gorbachev stood up: "I didn't say that." Offended a little. But nothing, everything worked out.
– Not much. Gorbachev, let's say, took a sip. I could drink only 100-150 grams for three hours. I usually drank cognac, as far as I know.
– I somehow came to him in 2009, brought a tincture of "Strizhament", crayfish, pies. We drank 100-150 grams, and the conversation turned on this topic. Mikhail Sergeevich then said something from the series "make a fool pray to God, he will hurt his forehead." He explained: "Serezha, after all, the anti-alcohol campaign was planned in a completely different way. They thought to teach people the culture of drinking, to instill healthy lifestyle habits. And in the end we got what we got. My mistake was. They went too far."
– I once asked him if he knew when the guys gathered in Belarus to sign an agreement on the collapse of the Union? He replied that he knew, he was informed. I asked him why he didn't intervene. "I was afraid," Mikhail Sergeevich admitted. Then there was a pause. He sat and thought and added: "I didn't have a good team, like-minded people." In other interviews, he also talked about this, maybe in a milder form.
– From his intonation, I understood that he regretted what had happened. But I thought people would understand and support him. This is just my value judgment. Unfortunately, people stopped understanding him, as it seemed to me.
– Maybe he was afraid to come here? I'll tell you one story. In 2000, I invited him to come to Privolnoe, to visit the grave of his parents. On the eve of the trip to the village, we were sitting with him in a city hotel, and suddenly he began to doubt: "How will they meet me there?". I'm confused. Christmas trees, sticks, what if they beat him there? After all, when he ran for the presidency of Russia in 1996, he was poorly received in his native village, to put it mildly. I lingered a little. I thought maybe the same thing will happen. He urgently drove the Cossacks to guard him and the event more or less passed. But in the end, he was warmly welcomed, people were happy. And he was satisfied.
– This is not about Mikhail Sergeevich. He was very worried that the people did not understand him.
– In 2005.
– I constantly told him, let's open a museum there. It is clear that the Russians do not particularly go there, and if the Germans visit those regions, they strive to get to Gorbachev's homeland. And what do they see? Destroyed house. Gorbachev didn't mind. But he was in no hurry to resolve the issue. Once I heard from him: "I will not make a museum during my lifetime."
– Maybe, on the contrary, they will take it now. Suddenly, the daughter organizes something. Although the times are incomprehensible now, you can't speak for yourself, much less I won't decide for others.
– In 2014. Since then, I began to visit Moscow less often. When I called him, he was often busy, health problems began. Soon he himself limited himself in communication. Left a narrow circle of people nearby. I stopped calling so as not to seem intrusive.
– I'll contact my Moscow friends, maybe I'll go. From here to Moscow is only 18 hours by car. I think there will be a lot of people at the funeral. Perhaps his friends from America, Germany will come.
Mikhail Gorbachev's life in photographs: the CPSU, Raisa, perestroika and resignation
See related photo gallery